Best Shortlet Offer
Whether you're staying for a few days or a few months, you'll love our comfortable, stylish apartments, convenient locations, and affordable rates. Book your stay today and experience the best of both worlds!
Feel Free to Contact Our Agents
Your satisfaction is our top priority. Our dedicated team of professionals is committed to delivering exceptional service throughout your stay. From seamless check-ins to personalized assistance, we're here to ensure that every aspect of your short-let experience is smooth, hassle-free, and memorable.
Newest Offers
A studio apartment has a single bedroom with no living room (possibly a separate kitchen). A one-bedroom apartment has a living or dining room separate from the bedroom. Two bedroom, three bedroom, and larger.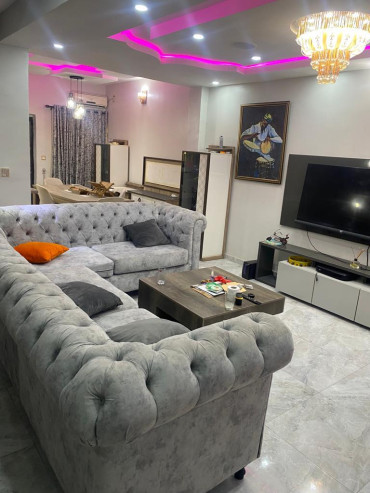 Fully serviced 2Bedroom Duplex, Horizon Cyberville Estate, Nike Art Gallery Road, Ikate, Lagos. Price 5.5M per annum. Agency 10% Legal 10% 400k
Prices start at: $517.91 per night
Testimonials
We're Proud of Our Work
I am a regular client of GoodHomes, and every time they prove their skills to be excellent! Whether I need a new studio, office or an apartment, I know who can help me!
I wasn't sure what my options would be when I first started looking for a new place. However, with their help I quickly learned how easy it can be to find the right house.
If you are looking for a professional and responsible agent, GoodHomes is the right place for you. I am absolutely happy about the level of service. Thank you very much!
Contact Us and Find Your Home!
Our broker centers are located throughout the entire country ensuring you get our assistance in every state. Our professional team made sure you get the highest level of help with your property quests.
Need Some Help?